Association of Chartered Certified Accountants (ACCA)
The Association of Chartered Certified Accountants, established in 1904, is the international professional accounting organization that grants the Chartered Certified Accountant designation. Globally, the body imbibes 240,952 members and seeks to incorporate 541,930 potential members. It is the largest and most rapidly expanding accounting organization in the world. The ACCA professional qualification, which covers all accounting disciplines, can serve as a launching pad for a successful career in a variety of accountancy and finance fields.
ACCA program at Logic School of Management prepared me well for the challenges of the profession, and I feel confident in my abilities to excel as an accountant. I highly recommend Logic School of Management to anyone looking for quality education and personalized attention to achieve their professional goals.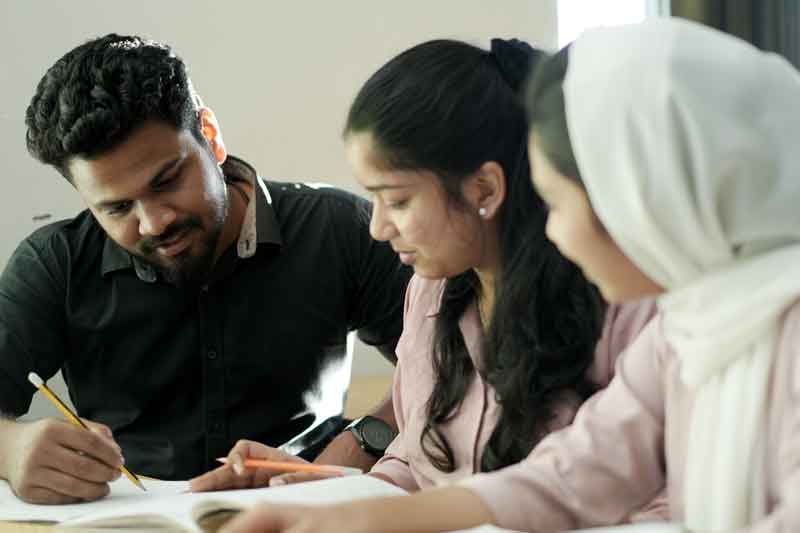 ACCA in India

The Big 4 and MNCs are the major recruiters of ACCA-qualified professionals. As ACCA qualifications have grown in popularity, Indian employers are eager to hire them. PWC, EY, Deloitte, KPMG, TATA Consultancy, Embassy Group, Grant Thornton, etc. are the prime employers of ACCA candidates in India. ACCA's extensive coverage of IFRS in its curriculum will undoubtedly benefit its members.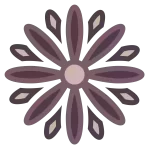 An ACCA candidate is able to secure jobs in almost 180+ markets and is recognized by 80+ international bodies. Further, an ACCA qualified individual is able to build a fulfilling career by taking up senior strategic roles. The course offers the most updated curriculum with industry-relevant knowledge, skills and professional values. Additionally, you get to be a part of a strong alumni network of ACCAs across the globe. Along with your ACCA membership, you can earn degrees from Oxford Brookes University & University of London.
Eligibility
Job Opportunities
ACCA Course Structure
Eligibility
The minimum entry requirement for entering the ACCA qualification is 12th grade (65% marks in English and Accountancy/Mathematics and over 50% on the others) and with graduation you can get exemptions accordingly. Students who have just cleared their class 10 examinations, or do not qualify as per the above-mentioned criteria, can still register for the ACCA qualification via Foundation in Accountancy (FIA) route. It is to be noted that even candidates who are pursuing the Indian CA (Inter / Final) can qualify for further exemptions if they have received 40 or more marks in the relevant subjects even without clearing the entire examination.
Job Opportunities
ACCA Course Structure
PART I
Applied Knowledge Level
The papers are,
⁂ Business and Technology (BT)
⁂ Management Accounting (MA)
⁂ Financial Accounting (FA)
Students are awarded the ACCA Diploma in Accounting and Business when they have successfully completed the three exams (at least one of which must have been attempted and cleared), in addition to the completion of Foundations in Professionalism module.
PART II
PART III
Ethics and Professional Skills Module
Students are required to complete 20 hours of Ethics and Professional Skills Module which develops in students the complete range of skills that are demanded by the employers.
ACCA opts for a flexible study approach & has two types of computer-based exams.
ACCA @ LSM
Students are prepared to stand out with recruiters and be truly credible in the industry by being exposed to a full range of advanced ethical and professional abilities as well as real-world business circumstances. Logic School of Management serves as the pioneer in conducting professional courses specialized in business management, accounting and auditing streams. Our renowned and highly experienced faculties have enabled thousands of students to shape up their career for the last two decades. Additionally, access to several reference materials, books and questions banks are the immense advantage of being a student of Logic School of Management. Moreover, our class coordinators at Logic have been exceptional in providing all sorts of academic support, formulating one-to-one mentoring sessions, revision schemes and mock exams among the many to duly help a student.
Frequently asked questions
World-Class Learning For Anyone,
Anywhere With Logic E-Learn App
Send Us A Message

If you have any questions or queries our career consultant will always be happy to help. Feel free to contact us by telephone or email and we will be sure to get back to you
CONTACT US